The medieval Lords of Mauvans gave their name to the estate in the 17th century. The castle was built in 1844 and remains nestled in a 1ha beautiful park by the road, giving it a strategic position between sea and mountains facing Les Îles d'Or of Hyères.
A succession of owners acquired the estate through the years among which was the famous actress, Simone Berriau, who acquired the estate in 1934. As a result, Mauvanne became a most stylish vacation spot hosting illustrious visitors like Charlie Chaplin, Louis Jouvet, Colette, Jean-Paul Sartre, Simone de Beauvoir. . . Simone Berriau's residence in Mauvanne came to an end when she sold the property in 1967.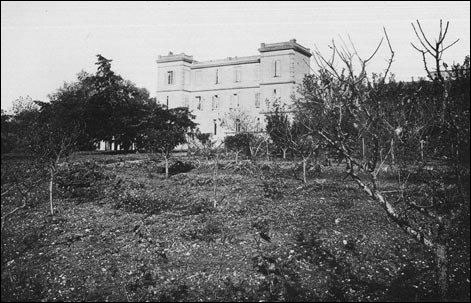 The history of the estate took another turn with the arrival of Bassim Rahal, a Lebanese winegrower, owner of an estate in Lebanon in the Bekaa Valley, Cave Kouroum. Visiting Provence to buy agricultural equipment, he fell in love with Mauvanne and became its new owner in 1999.
Bassim Rahal brought a wind of modernism to Mauvanne, upgrading the tools for the wine production by introducing stainless steel tanks, in addition to his experience in the agricultural field, renewing several plots of plantations. His efforts and his passion allowed the Estate to regain its former hours of glory.
Today, his heirs take over the work of their father with pride and the same objective of excellence to produce wines up to their title of "Cru Classé" obtained in 1955.